Although the basic makings of a successful business haven't changed, technology has certainly evolved the way customers engage with and discover new businesses. More and more consumption is moving to the internet with each passing year, further reducing the necessity of a brick and mortar location.
On the flip side, having a quality website with a rock solid e-commerce portal is crucial to any business that sells products. You can promote yourself in the local marketplace all you want, but what's really going to make your company financially viable is opening up to an international consumer base on the internet. It's a near endless resource, but you've got to approach things the right way in order to successfully take advantage. Here are a couple of tips for how to build and grow a successful online business.
First and foremost, make sure you've clearly identified your niche. You might think your products or services would be fantastic for people of all ages and interests, but in reality that is almost never the case. A good company identifies the niche it wants to target, determines that there are enough customers within that group to support a new company and then builds branding, marketing and advertising with the needs of these people in mind. So take the time to figure out who your ideal customer would be, and how your company's products or knowledge base will fill a need in that world.
Once you launch your website and product line on the internet, it's time to build a consistent stream of traffic. There are literally millions of websites out there, and you're going to have to place a huge virtual sign out there to draw enough attention to your offerings to make things work. Those efforts will always start out by building a quality base of content. If you don't have something interesting and unique to provide, people will go elsewhere. You can't expect to repeat other things that are already out there and find success. Then you need to choose the right keywords and build out a search engine optimization campaign. Fill out your efforts with quality internal links and enough inbound links to insure a steady stream of traffic and you should be in good shape. Just remember that this work must be ongoing.
Now that you've got customers coming to your site you'll have to figure out how to get them to stick around. Attention spans are short on the internet, and if you don't create clear calls to action you'll lose these people and end up back at square one. Utilize social media and your company blog to draw customers in with multimedia campaigns. Written posts are great, but people definitely respond better to podcasts, live streams, web videos and graphics. Use those cool multimedia offerings to build a list of subscribers who consistently come back every week for more.
With a steady stream of customers, it's time to expand your brand promotion far and wide. The first stop will always be social media. These systems are almost like directory software for the entire world. Literally millions of people check in here on a daily basis, and with a very small financial investment you can reach hundreds of thousands of people who are specifically within your niche. Share yourself and the excitement around your company, create events and competitions that entice casual users, and tie all of your social media sites into the larger online universe. This gives you all sorts of additional access points you'll be able to build up and use when moving into the future of your company
The Elevator Pitch:
Why Choose Brilliant Directories
We'll make it short and sweet:
We Know Membership Sites — We've taken care of all the heavy lifting so you can focus on growing your membership community and getting users signed up.
Access to Expert Support — We know you have questions... Our dedicated support team works 'round the clock to quickly resolve any technical issues.
Trusted by 20,000+ Websites — With over 10 years of experience, we understand the unique needs of online membership communities.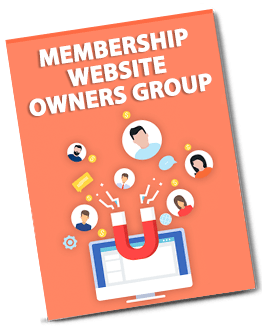 Do You Run a Membership Site?
Join our exclusive Facebook group – FREE – to access proven strategies for growing your membership community. Space is limited, so join today!
Join the FACEBOOK Group